Hydro-meteorological and soil loss monitoring in Houay Pano catchment
Monitored variables in Houay Pano catchment are: 6-min and daily rainfall, hourly climate variables (wind speed, relative humidity, solar radiation, temperature), aperiodic water level, aperiodic suspended and bed particulate matter, and annual land use. At microplot scale, monitored variables are soil surface features, surface runoff, and soil loss.
Details about the monitoring setup and the variables measured in Houay Pano catchment can be found here.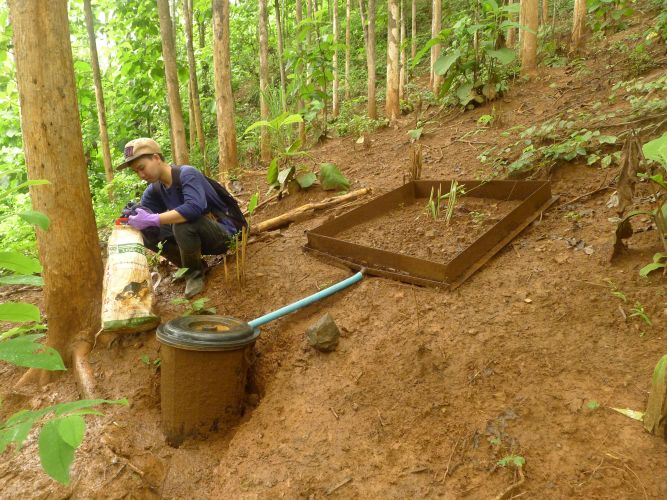 Geometry of the weir at the S4 station, outlet of the Houay Pano catchment